It's that time of year again! Time to stuff your face at one of the MANY Broome County Summer Food Festivals! Once again we have come up with a list of events happening throughout the summer. We probably missed some so let us know in the Facebook comments. What is your favorite Broome County Summer Food Fest?
Click on these links to check out our guides to Summer Music Fests and Summer Fairs, Field Days, and Bazaars.
Check below for links to find out more details about each event. We will add more as we find out about them!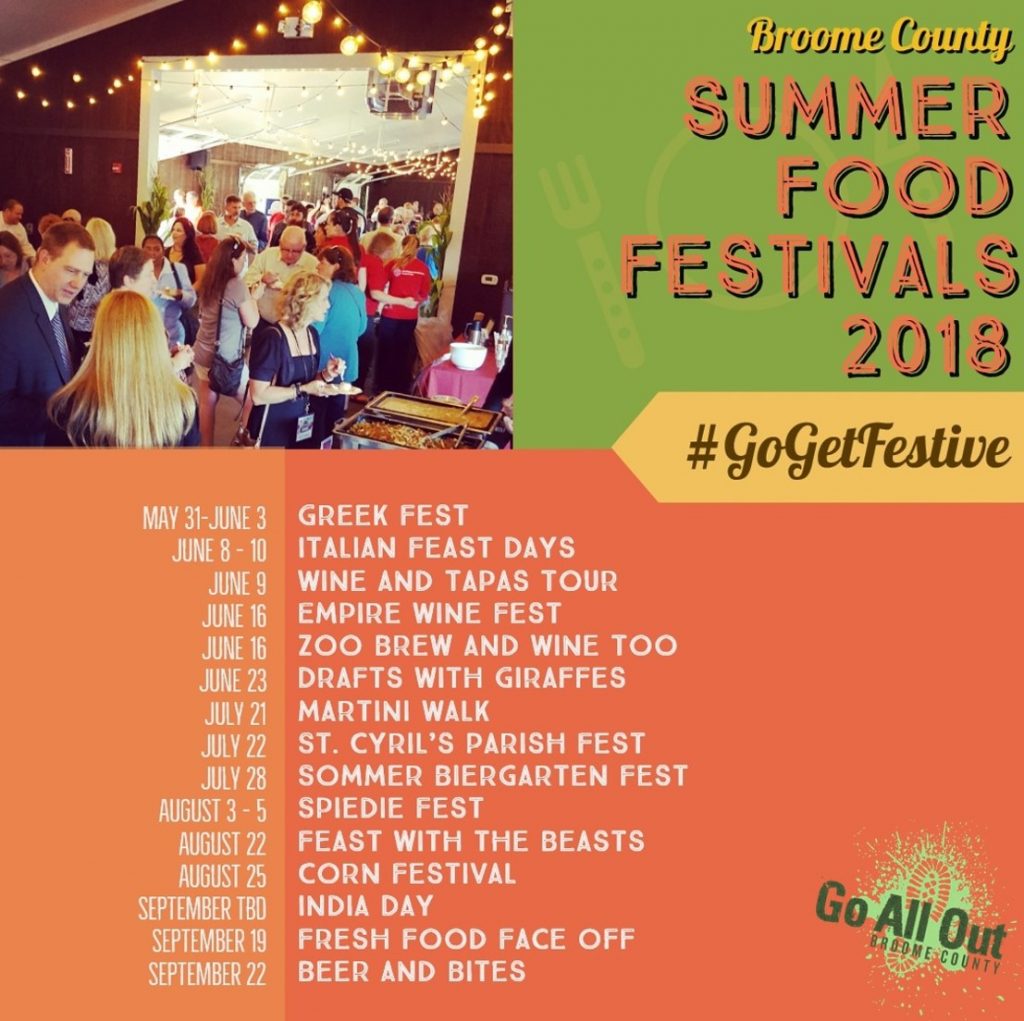 Greek Festival, May 31-June 2
St. Anthony's Italian Feast Days, June 8-10
Wine and Tapas Tour, June 9
Southern Tier Empire Wine Fest, June 16
Zoo Brew and Wine Too, June 16
Drafts with Giraffes, June 23
Martini Walk, July 21
German Club Sommer Biergarten Fest, July 28
St. Cyril's Parish Fest, July 22
Spiedie Fest, August 3-5
Feast with the Beasts, August 22
Corn Festival, August 25
India Day, September TBD
Event Details (not yet available)
Fresh Food Face Off, September 19
Beer and Bites, September 22